In 2017, fueled by a shared passion for exceptional coffee and a vision of fostering community, brothers Skyler and Dexter, along with Skyler's wife Nicole, embarked on an extraordinary journey. Thunder Coffee was born, starting with nothing but second hand equipment and an unwavering work ethic. The Thunder Coffee mobile cart emerged, offering a modest menu of just three delightful brews. They set up shop wherever they could, from pop-ups and corporate events to concerts, fitness festivals, farmers markets and tattoo expos. The aroma of Thunder Coffee's commitment to community and incredible coffee began to spread.
In 2019, Thunder Coffee fulfilled their dream of opening a brick and mortar cafe in the heart of West Fargo, North Dakota. Thunder Coffee's presence became a beacon, drawing in coffee enthusiasts from far and wide, eager to experience the warmth and camaraderie that Thunder Coffee had to offer.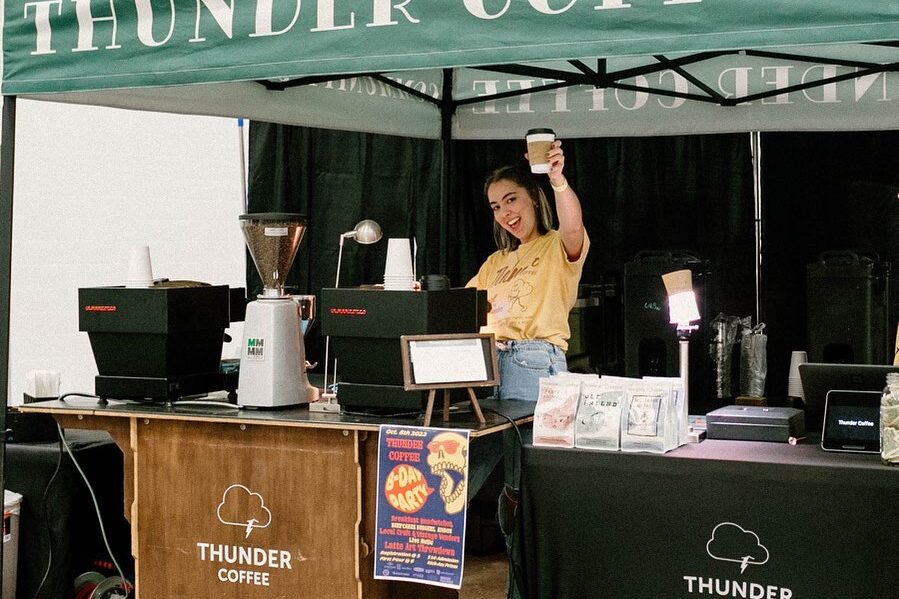 The Challenge
Thunder Coffee, a community-driven coffee shop wanting to challenge the status quo of specialty coffee, faced unnecessary challenges resulting from an inconsistent brand. Their brand was faced with internal inefficiencies when marketing and lack of visual coherence for consumers. To match their steaming hot coffee and support their ambitious growth plans to expand locations, Thunder Coffee chose to invest in improvements to their lukewarm brand to address these challenges.
The Solutions
First, the Good Kids embarked on a journey to unveil Thunder Coffee's brand essence and their ideal audience. Through a brand strategy questionnaire and thoughtful conversation, The Good Kids delved into where these two align. The exploration revealed that Thunder Coffee has two distinct but equally important target audiences: young to middle aged consumers and discerning retail vendors. Armed with this insight, The Good Kids set out to concoct a brand that would resonate with both target audiences. Thunder Coffee's brand story would be one of inclusivity, unpretentiousness and unwavering commitment to delivering exceptional coffee experiences. From the consumers seeking premium coffee in an inviting environment to the vendors searching for a trusted partnership, Thunder Coffee would become the beacon that satisfies the desires of both worlds.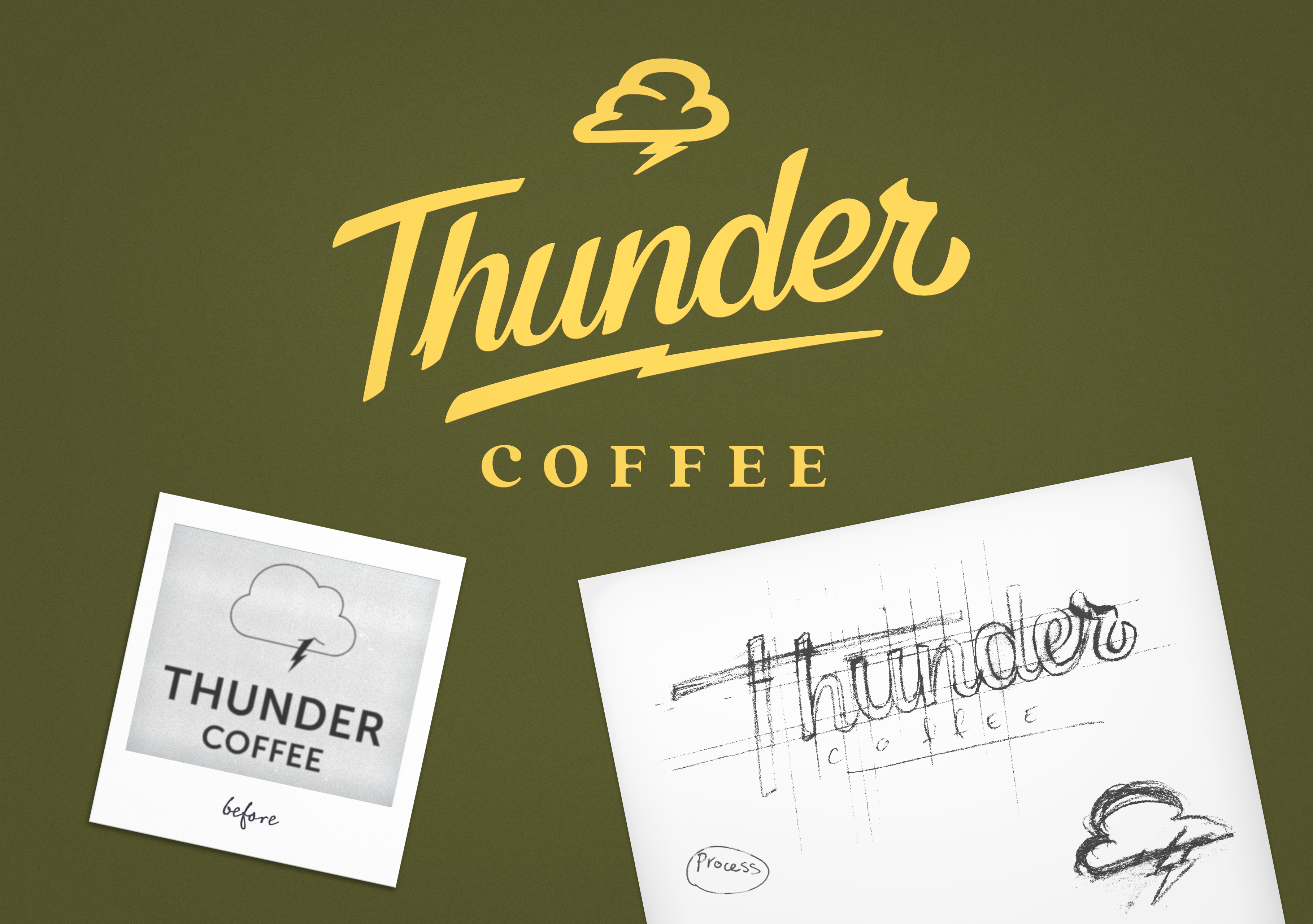 Second, the Good Kids began by redesigning Thunder Coffee's logo to capture their essence and convey their values. The team crafted an exciting and modern logo that exuded energy and excitement. The new logo retained elements of Thunder Coffee's original identity while infusing it with a fresh and contemporary feel, establishing a strong visual foundation for the rest of the brand.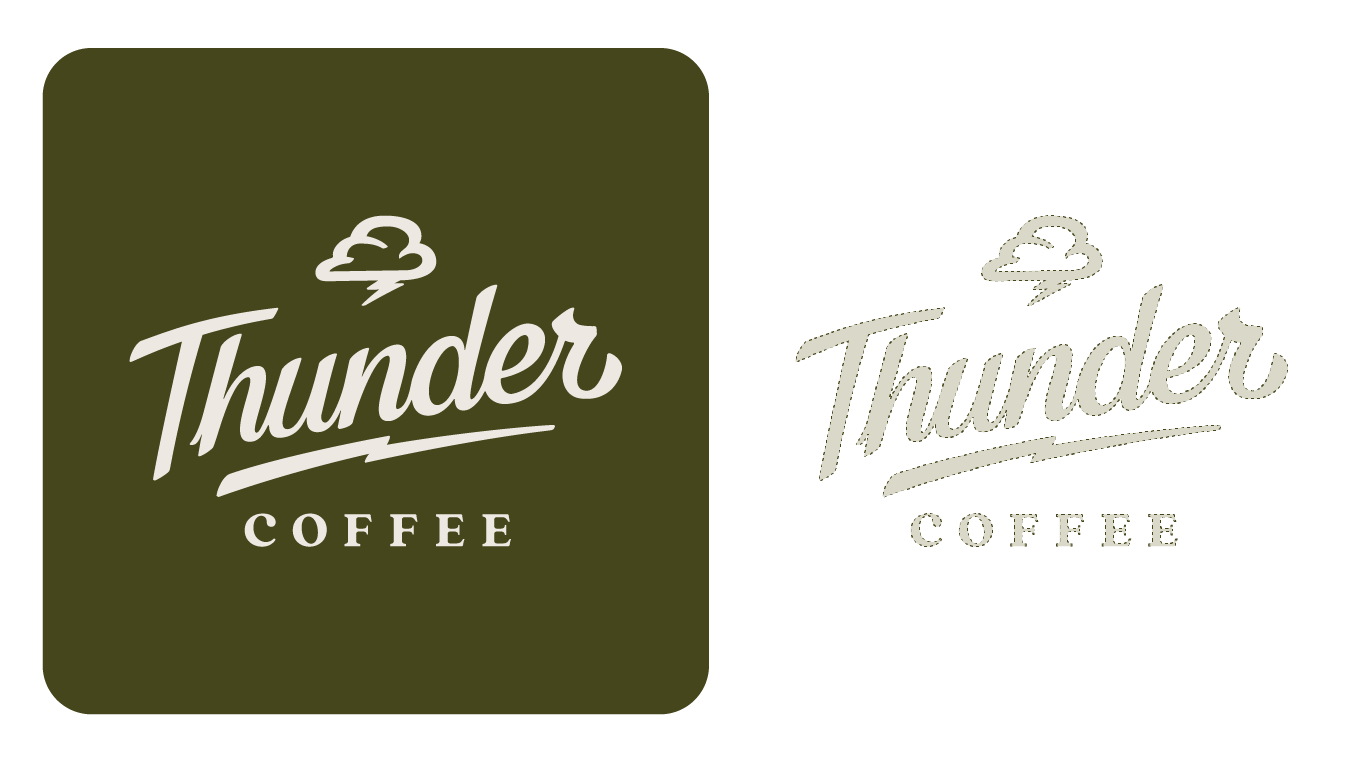 Finally, to make the brand even sweeter, new packaging was created for Thunder Coffee's products. Understanding their aspiration to revolutionize the world of premium coffee by making it more approachable, The Good Kids developed packaging that communicated their commitment to both quality and uniqueness. The design incorporated sentimental illustrations and bold colors to differentiate Thunder Coffee from its competitors and enhance its shelf appeal.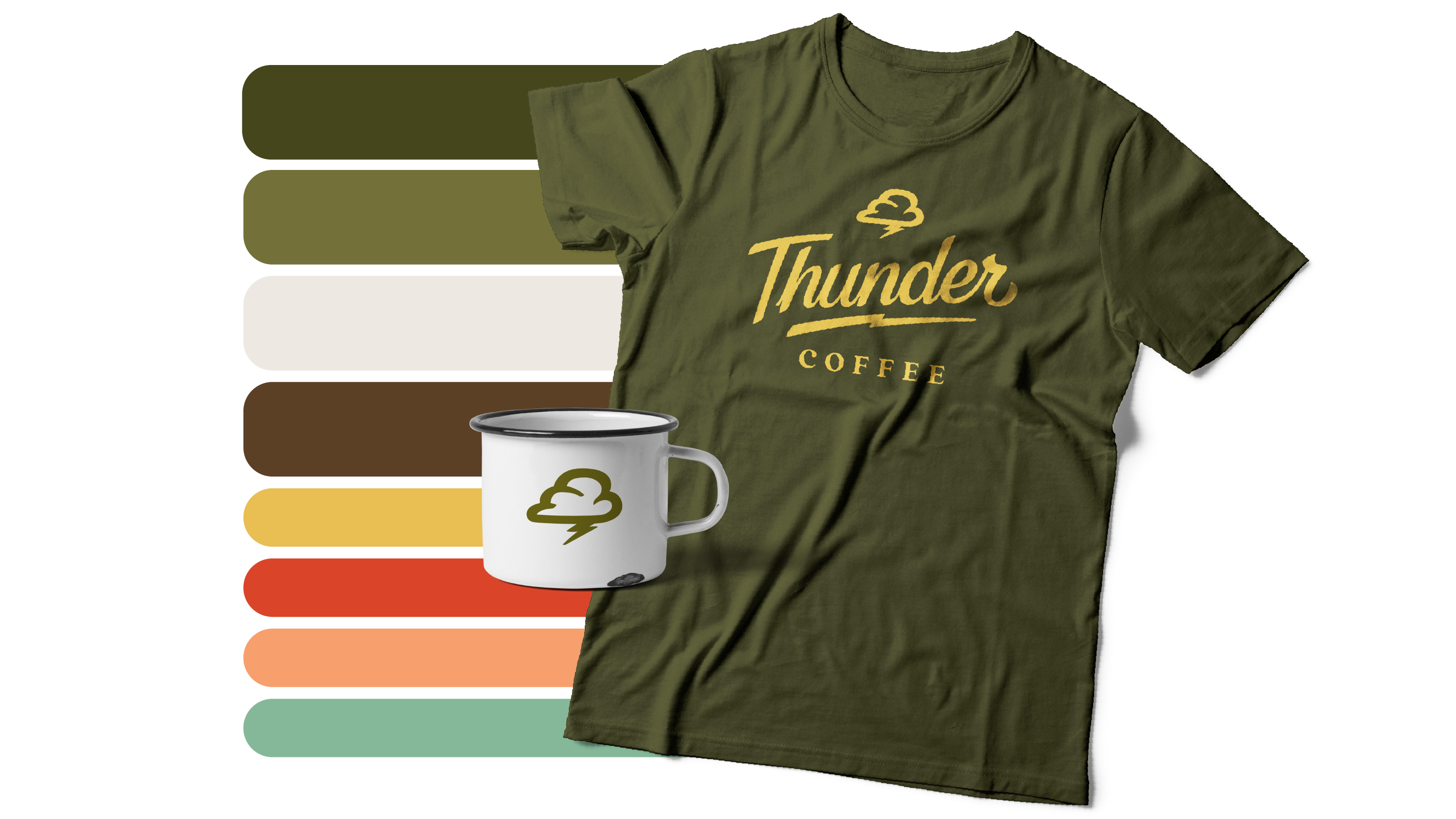 The Results
The revamped brand attracts attention and generates buzz among the target audiences. The visually appealing logo serves as a powerful marketing tool, enticing potential customers and encouraging them to discover Thunder Coffee's high-quality offerings. The heightened brand awareness facilitates greater reach and exposure for both their established locations.
The newly designed packaging that had been infused with a flavor of fun and excitement, tantalizes both customers and vendors alike, leading to greater reach among both audiences. Similarly to the quality of Thunder Coffee's brews, their packaging has become a tempting delight that perfectly showcases their dedication to extraordinary coffee. Ultimately, The Good Kids successfully championed Thunder Coffee's vision of crafting a cohesive brand for their inclusive coffee house, where coffee aficionados and novices can come together without fear of judgment.