Center Counseling, a counseling center in downtown Bismarck, was established in 2021. From the day the doors opened, founder Greg Molinaro wanted the practice to be a safe space for everyone. The counselors believe that healing happens through relationships so they strive to provide a sense of community to their clients. Equipped with meeting rooms and spaces for clients and the public to gather, Center Counseling feels more like a sanctuary than an office. Their unique approach is Christ-centered and community-minded.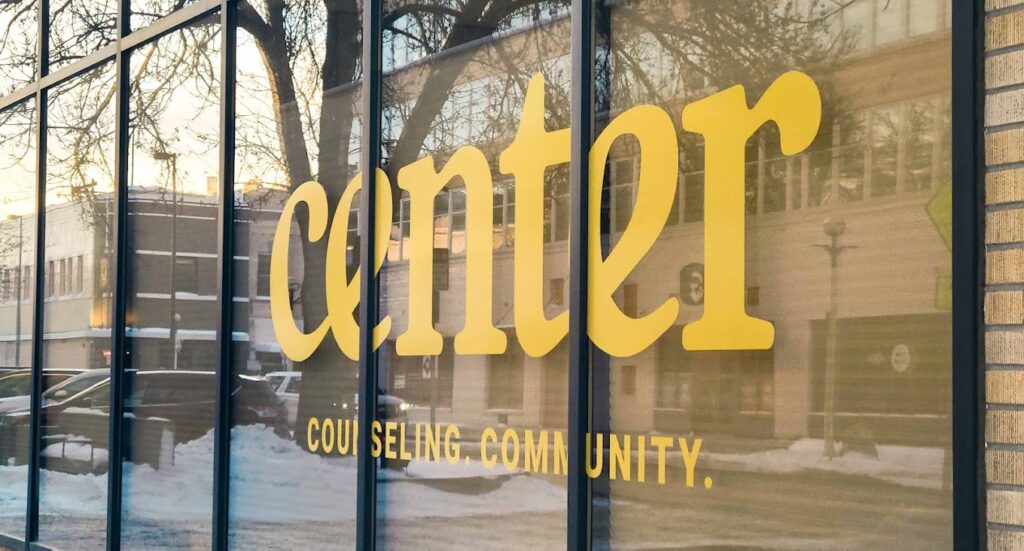 The Challenge
Center Counseling, a local therapy practice in downtown Bismarck, faced a significant branding challenge. Their existing brand lacked a distinct identity and failed to differentiate itself from competitors. Center Counseling's brand wasn't able to effectively communicate their unique approach to healing through Christ and community. This resulted in difficulty reaching and engaging individuals who were silently suffering and in need of their services.
Center Counseling needed a comprehensive rebrand to establish a clear, cohesive identity and effectively convey their mission of providing Christ-centered hope and healing unlike any other. When they recognized their need for the rebrand, they turned to the Good Kids (their neighbors!) for a solution.

The Solution
Through intentional and thorough research, The Good Kids discovered Center Counseling's target audience, as well as what their current brand was communicating to the public. Armed with this knowledge, The Good Kids developed a brand strategy that would differentiate Center Counseling and authentically convey their desire to reach the hidden hurting.
A new visual identity was crafted, incorporating inviting hues that invoked feelings of peace. The chosen fonts featured gentle upward motions, symbolizing the hope and progress that clients would experience on their healing journey. These visual elements were consistently applied across the logo, website, printed materials, and social media platforms. The Good Kids also completed headshots which were intentionally styled to accentuate the grace and warmth of each employee.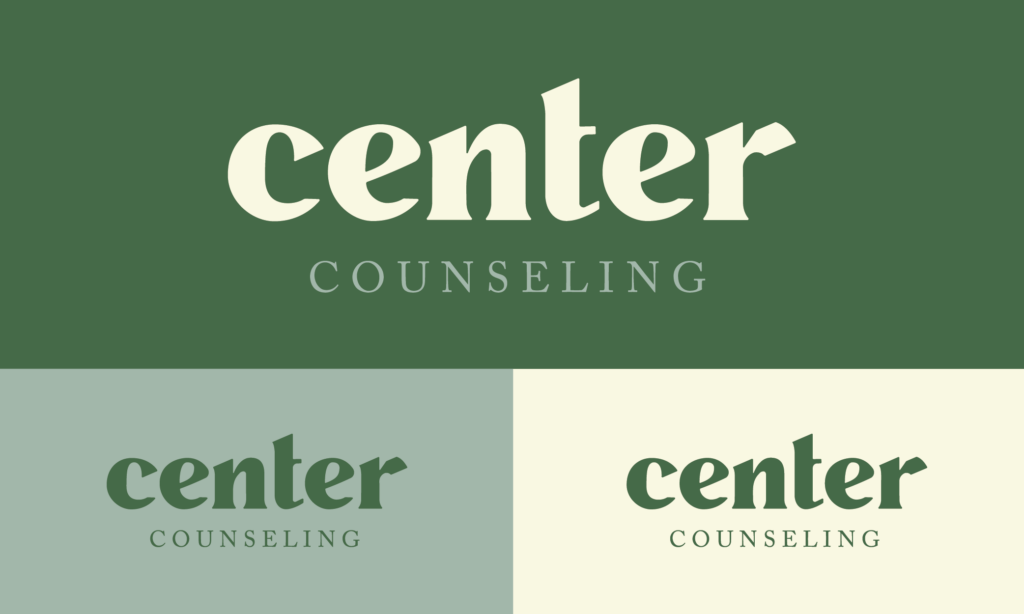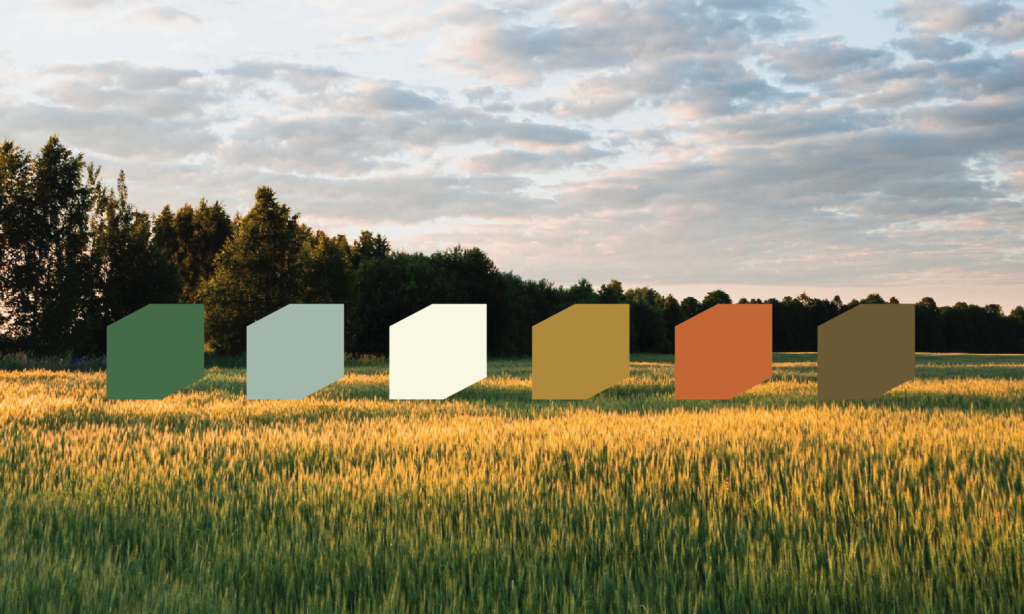 The Results
The implementation of The Good Kids' rebranding strategy had a transformative impact on Center Counseling's success. The updated brand identity successfully set the center apart from competitors and established a warm and welcoming atmosphere that resonated deeply with the target audience. The soothing and inviting hues, combined with the upward motions in the fonts, evoked a sense of hope, healing, and progress. The cohesive visual elements and messaging authentically communicated Center Counseling's mission of providing Christ-centered hope and healing unlike any other.

As a result, Center Counseling experienced a substantial increase in inquiries, client appointments, and positive feedback from those who sought their unique services. The rebranding effort solidified Center Counseling's position as a trusted and welcoming space for individuals seeking holistic healing through Christ and community. By effectively conveying their warm and Christ-centered approach, the rebranding initiative enabled Center Counseling to expand its reach, offering a beacon of hope and a supportive community to those in need of emotional, mental, physical, and spiritual well-being.