Our Gift To You
Before we sign off for the holiday weekend, we wanted to gift you with some jolly and cheer. It's no secret we use brand archetypes quite often around here, so we thought it would be fun to add Santa to the mix. So without further a do, introducing… the Santa archetype!
Meet The Santa Archetype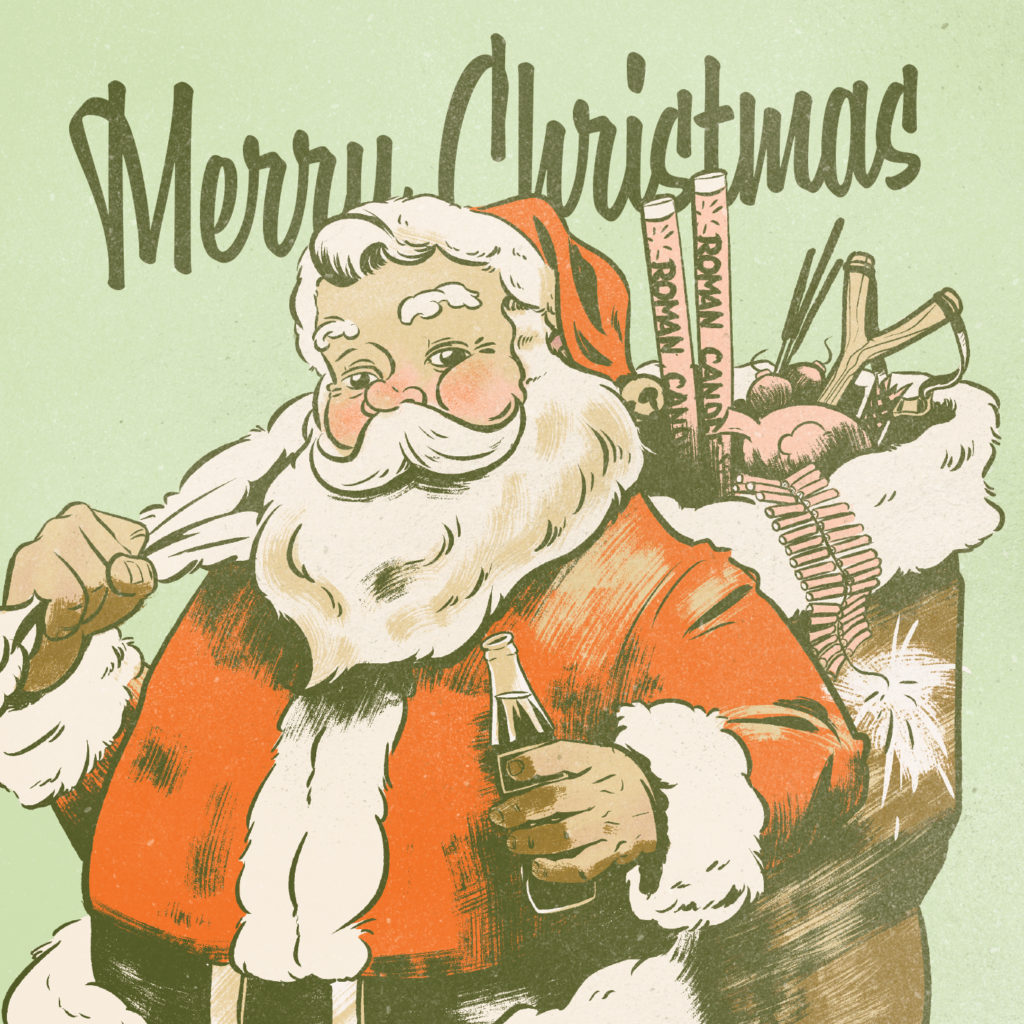 The Santa is hyper-focused on ensuring satisfaction on one day in particular… Christmas. However, he does make use of the remaining calendar days to keep close watch on those he cares for.
Life goal: Inspire Good Behavior
Gift: Joy
Strategy: To publicly praise or punish.
Learn More About Santa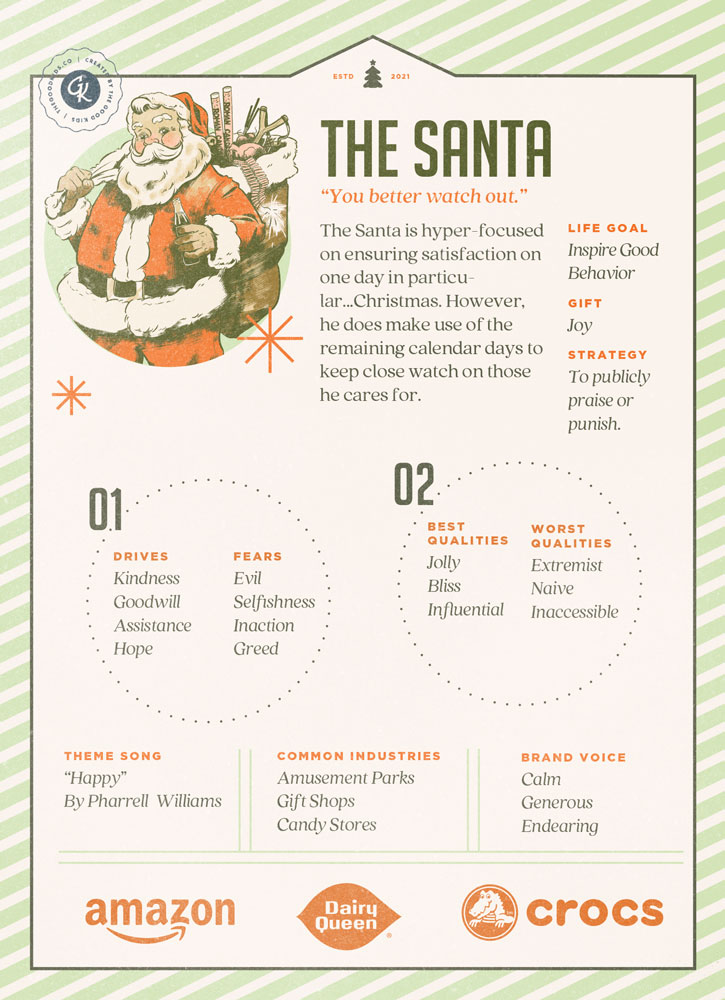 What's Your Archetype?
Do you know what your archetype is? Maybe Santa is a good fit for you!
Take our Brand Archetype quiz today to find out what archetype aligns with your personal or business' personality!
Or better yet, have the entire family take it in-between all the treats and gift giving. We can't wait to see the results.