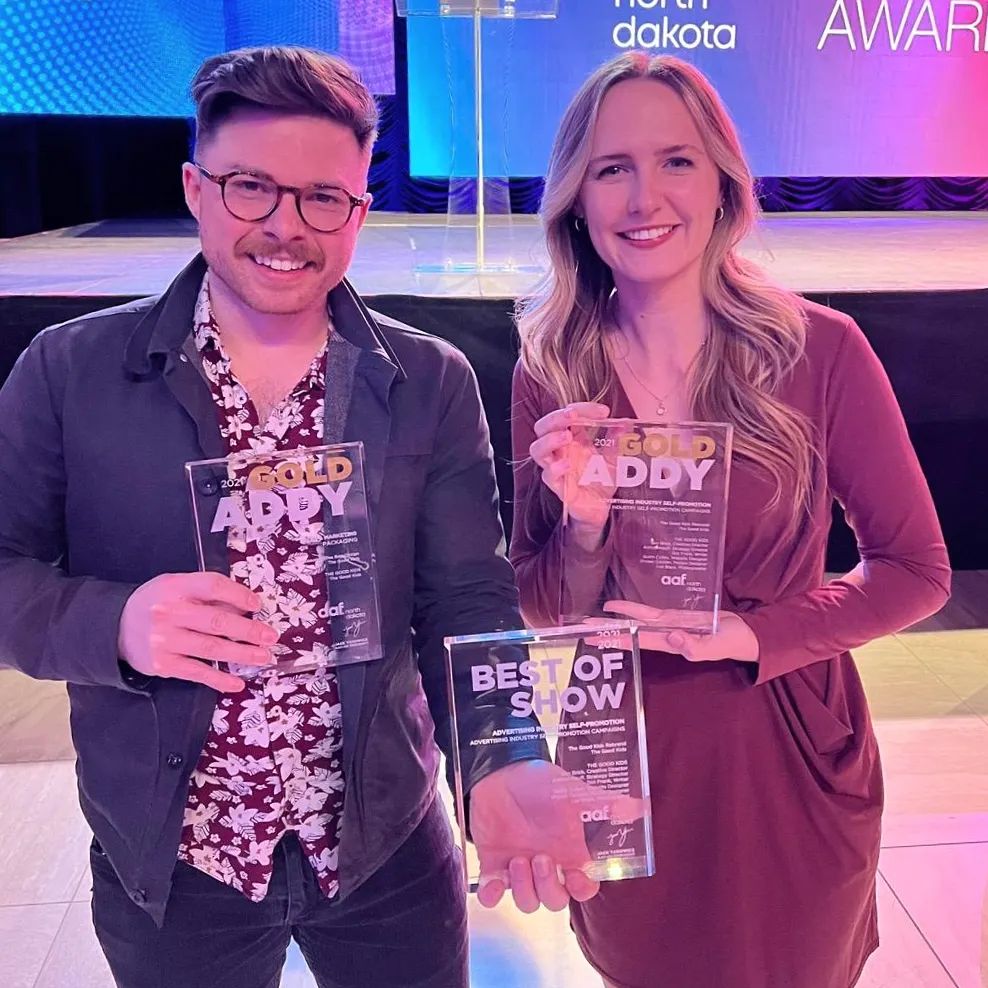 We took home top honors at the ADDYs!
A whirlwind first year spent building out the office and building our portfolio culminated with a trip to Fargo on Feb. 25 for the 2021 American Advertising Federation of North Dakota (AAF-ND) ADDY Awards.
For those of you who are unfamiliar with AAF-ND, its a trade industry organization that provides education, networking and awards for advertising and marketing companies. Familiar with their annual events, this was the first year that our team participated in the annual awards event.
With some good work under our belt and a bit of faith, we submitted for our very first time. Sure enough, on one cold day in late January we got word from the committee that we had won two awards!
We hit the road the following month. The day of the show brought a mixed bag of emotions. Especially because we entered our own brand into the competition. How embarrassing would it be if we didn't take the top award for a campaign we had complete creative control over?!
To our relief our brand was awarded Gold. To top it off, we also took Gold for a client project plus received the night's Best of Advertising Industry Self Promotion award! The Best in Advertising award meant the judges considered our work the best of all. We were completely taken aback and continue to feel so honored.
Awards Received
Gold ADDY – Packaging Single Unit for Mighty Missouri Coffee Company 5 lb. Bags
Gold ADDY – Integrated Media Campaign for The Good Kid's Rebrand
Best of Advertising Industry Self Promotion – The Good Kid's Rebrand
What's Next?
With an extra boost of confidence, our team is eager to continue building brands across the region and beyond. It's our mission to produce world-class work from a small studio in downtown Bismarck. We're here to help companies stand out and achieve audacious goals.
As for our awards, they will advance to the American Advertising Federation's District 8 awards ceremony at the end of the month to compete with entries from Minnesota, South Dakota and Wisconsin.