Glance Spa & Salon entered the Bismarck market in 2010. Since inception, the salon has built a reputation for accepting risks and achieving results. Examples of their ability to seize opportunity include a Renaissance Zone buildout, the installation of an exterior mural and a company rebrand. Glance Salon & Spa's approach to business success mimics the approach it provides clients…invest in your future self.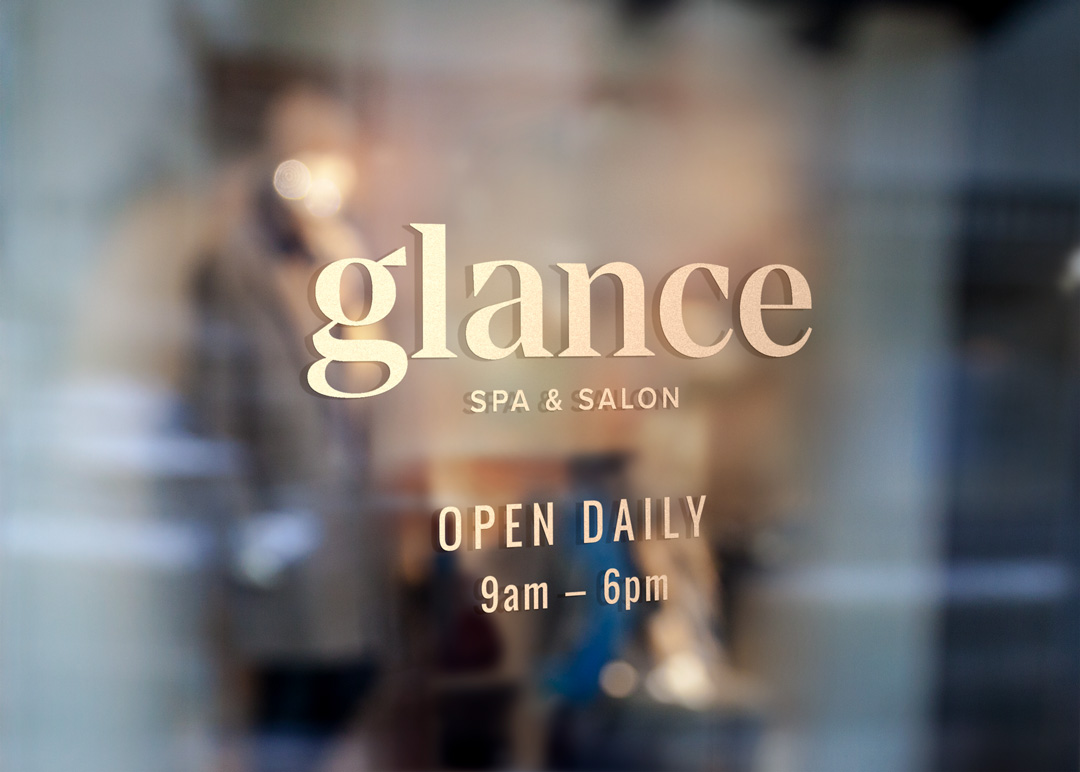 The Challenge
After a decade of operation, the owner of Glance Spa & Salon caught her breath and began to reflect. Business maturity afforded her the chance to slow down and become intentional… intentional about the physical environment they provided, intentional about the image they projected and intentional about the clients they targeted. She soon realized the current brand fell short of her expectations and didn't exclusively appeal to her target audience.
The Solutions
The Good Kids worked with Glance Spa & Salon to develop a brand strategy. It was essential that the client fine-tune its mission, vision and values through self-reflection and client surveys. The Good Kids assisted Glance with determining its ideal client and catered design and communication styles to appeal directly to them.
In addition to speaking the target clients' language, the new brand had to present a style distinct from the salon's competitors. The Good Kids conducted a market analysis to ensure Glance Spa & Salon's new identity would standout.
Outcomes from the brand strategy were used to create a new brand identity for Glance Spa & Salon that reflects its fun personality and exceptional expertise.