It all started with an idea – a seed that was planted in hopes that a vision of harmony and health would bloom. Wozu, meaning "to plant and grow," was founded in 2021 and is a 501(c)3 non-profit organization in Cannon Ball, ND on the Standing Rock Reservation. The vision is simple – to create a lifeline to the land connecting past and future generations.
Through regenerative agriculture, Wozu creates a lifeline to the land connecting past and future generations. They provide opportunities for the community to live in reciprocity and respect the way their ancestors did. The hope is these traditions will sustain many more generations to come. Supported practices include the ethical raising of chickens, managed grazing, waterline protection, and many more.
Wozu educates the community about ancestral heritage by spreading historical and cultural awareness. They have plans for an interpretive center that will act as a venue for a variety of speakers, events, interactive workshops, and more. Some of the focal points for this education include telling stories, learning about traditional food, uncovering sacred places, and revitalizing the native language.
With a deep connection to the earth, Wozu inspires the community to go back to the roots of movement. Recreational infrastructure will soon create more opportunities to improve physical wellness, relationships, and creativity. Their goal is to provide trails to bike, hike, and explore that also foster a relationship with the land and animals.
Ultimately, Wozu strives to make these resources accessible to everyone through a Community Support Fund. They are passionate about building trust through actionable change in Cannon Ball to create a brighter future for the next generations.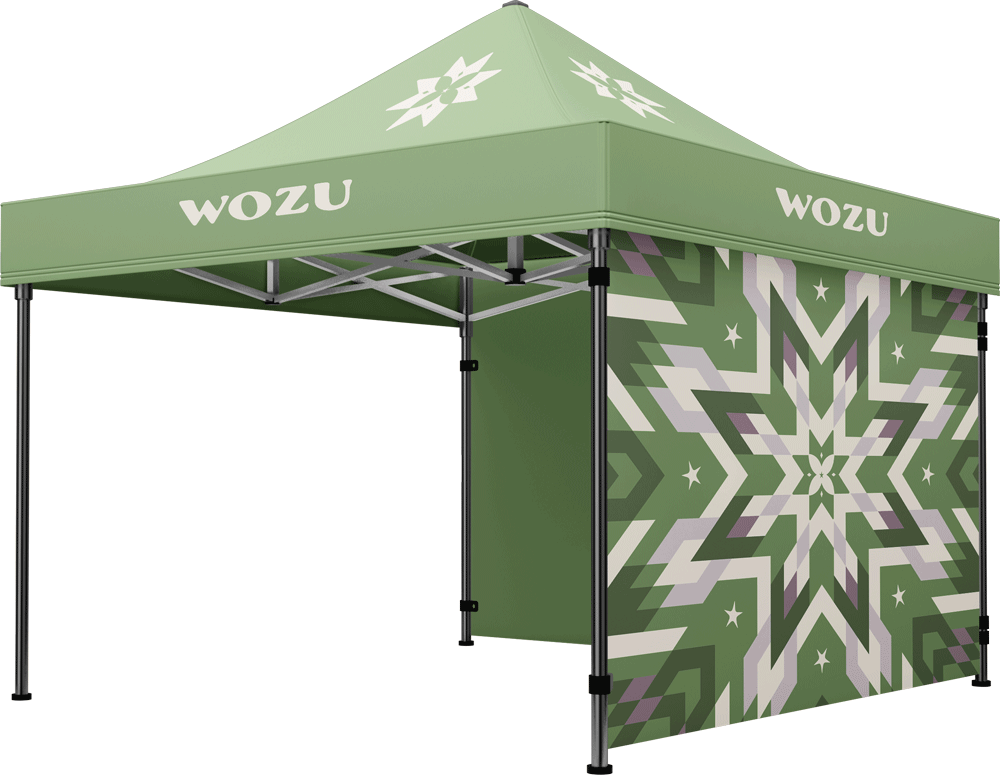 The Challenge
As a newly established non-profit, WOZU needed a strong brand presence to align with its vision of planting seeds of change in the Cannon Ball community of Standing Rock. The real challenge was that the people of Cannon Ball were hesitant to accept a new organization because of past experiences with all talk, no action groups. It was essential for WOZU's brand to portray how they were committed to actionable change in the community.
The Good Kids focused on what set WOZU apart from other organizations that couldn't find success in the past. WOZU's mission, vision, and values would need to reflect its big goals of bringing opportunities, pride, and liberation to future generations. Using strong brand messaging and updated visual brand identity, they wanted WOZU to be easily identified as committed to serving the community through land-based initiatives for healing, physical wellness, and cultural conversations.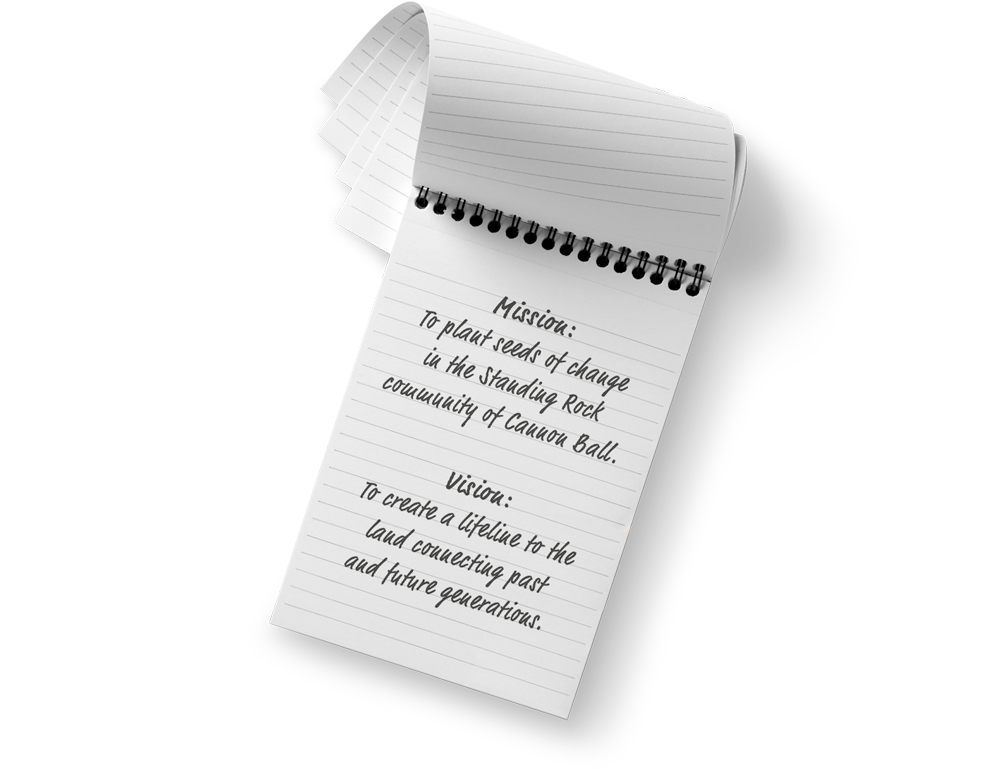 The Solutions
WOZU's brand already started strong with its name, meaning "to plant," in their native Lakota language. It seemed natural to use in their new mission statement: To plant seeds of change in the Standing Rock community of Cannon Ball. WOZU has actionable plans to create a bike trail throughout the community, focus on regenerative agriculture, and build an interpretive center. The tone of voice in their brand identity and messaging bring these initiatives to life through creativity, imagination, honesty, and courage.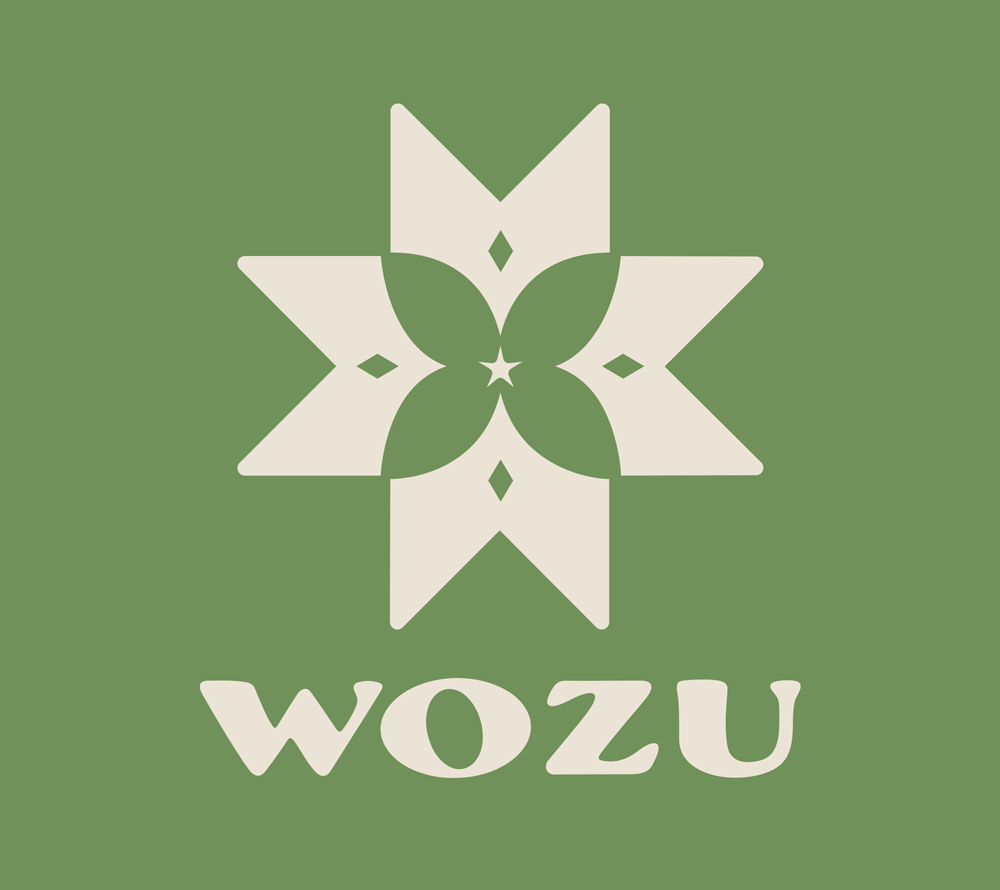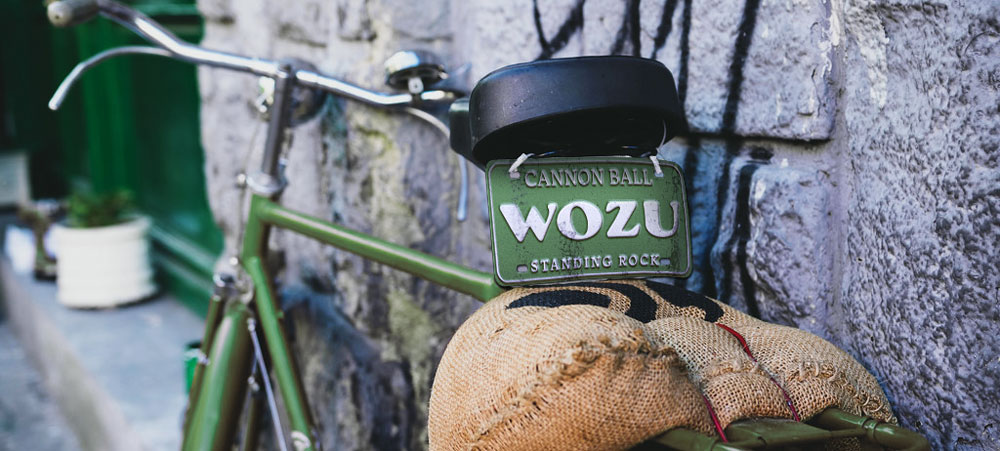 The Good Kids updated WOZU's logo by including floral shapes which symbolize growth. The four diamonds represent generational cycles and values of fostering confidence, strong community connections, cultural understanding, and respect for nature. As a focal point, the star of a Cottonwood tree was used as a nod to the Native American legend in which the branches of a Cottonwood gave birth to the stars. If a Cottonwood twig breaks just right, the star inside is still noticeable today.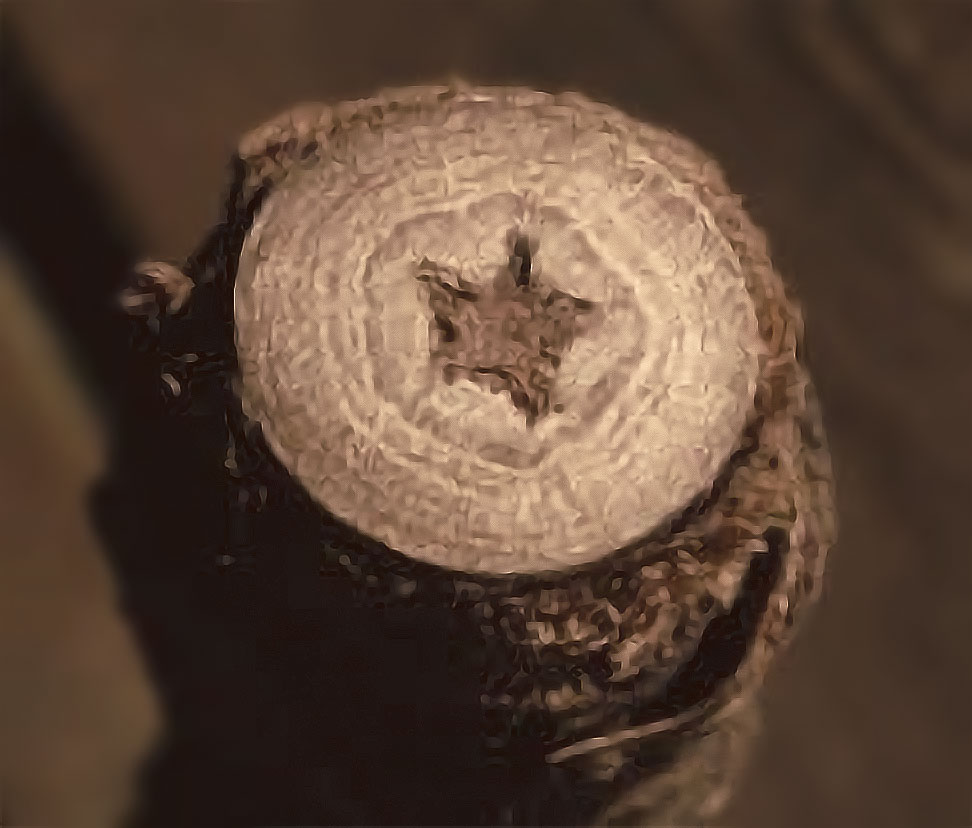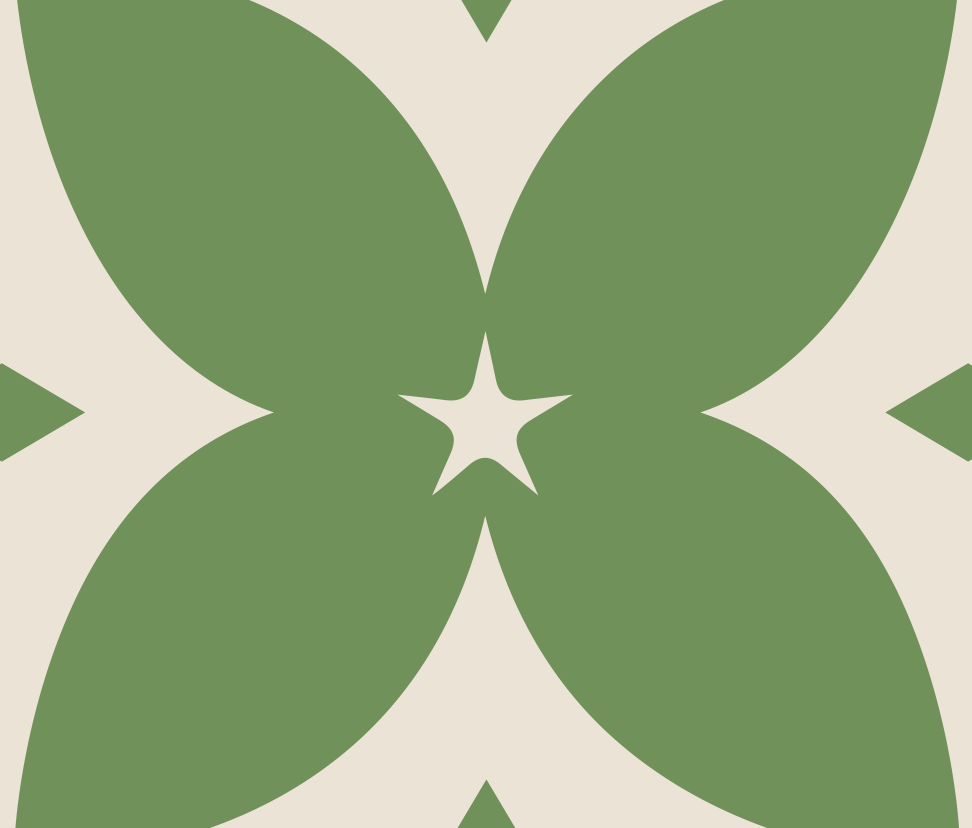 A new color palette was made of natural hues that are inspired by the endless possibilities of the outdoors and the cycle of life. The earth-toned green emphasizes healing, growth, and endurance. A warm yellow reflects the hopeful spirit of the community. Finally, the calm lavender symbolizes the peaceful feeling of living in reciprocity with both people and the land.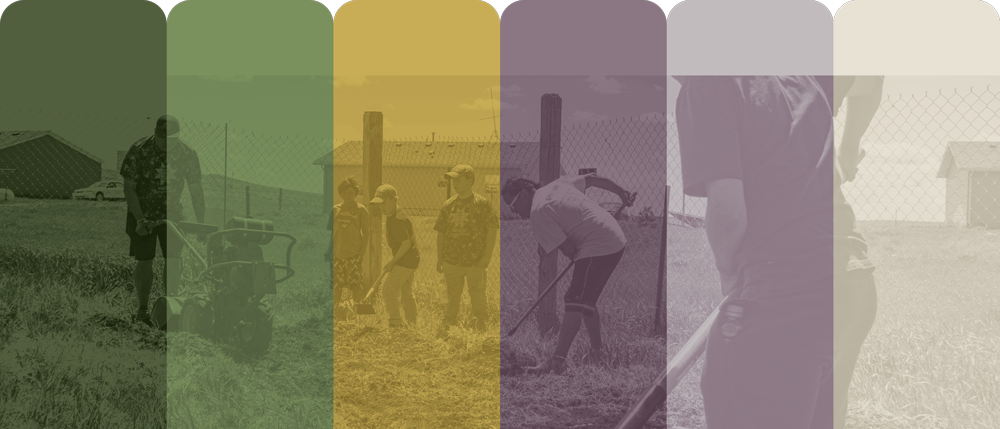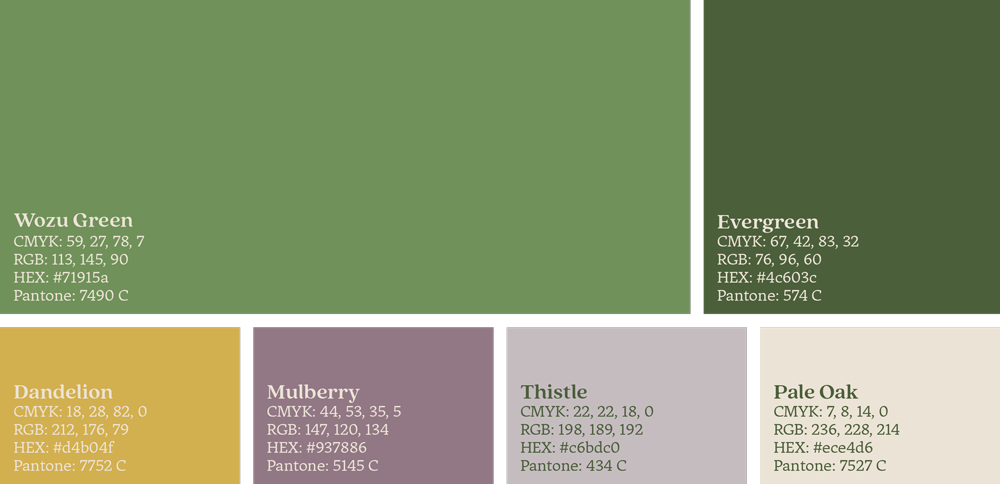 WOZU's new brand reflects the goals of a cleaner community, more time in nature, and leaning on ancestral systems for support and wisdom to improve physical wellness, relationships, and creativity. The Good Kids even designed a symmetrical grid pattern inspired by quilting. Endless variations of the pattern can be used as a mural, a coloring sheet for kids, or as inspiration for community members to add their own personal touch to the brand.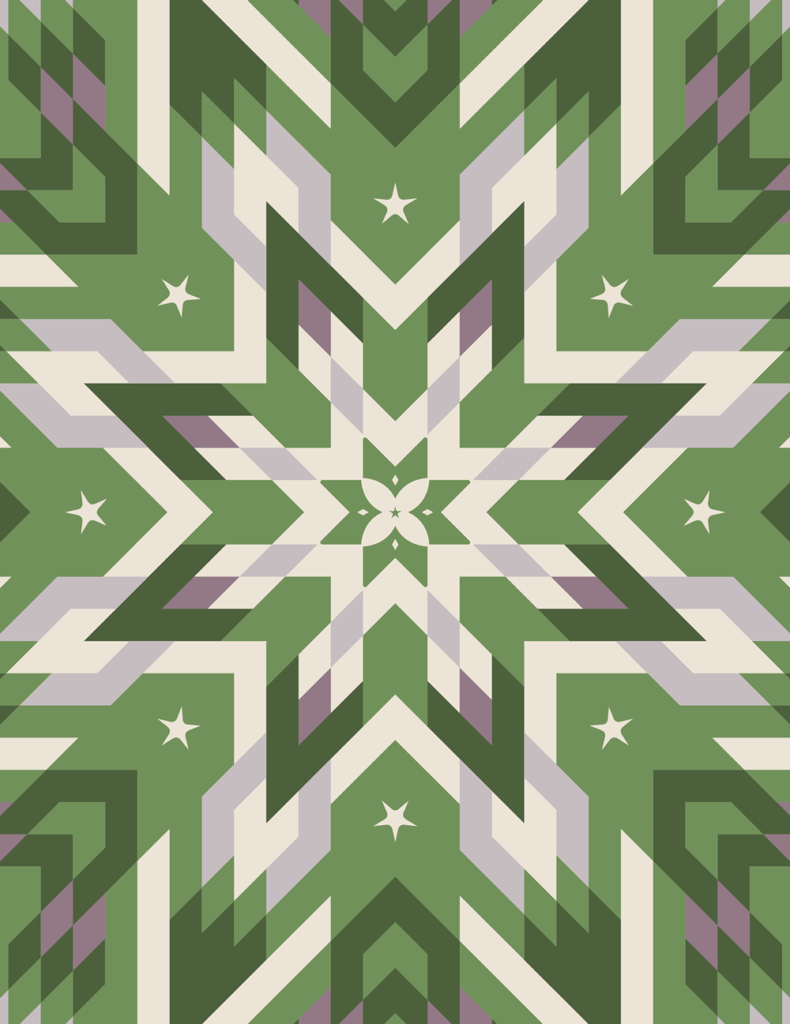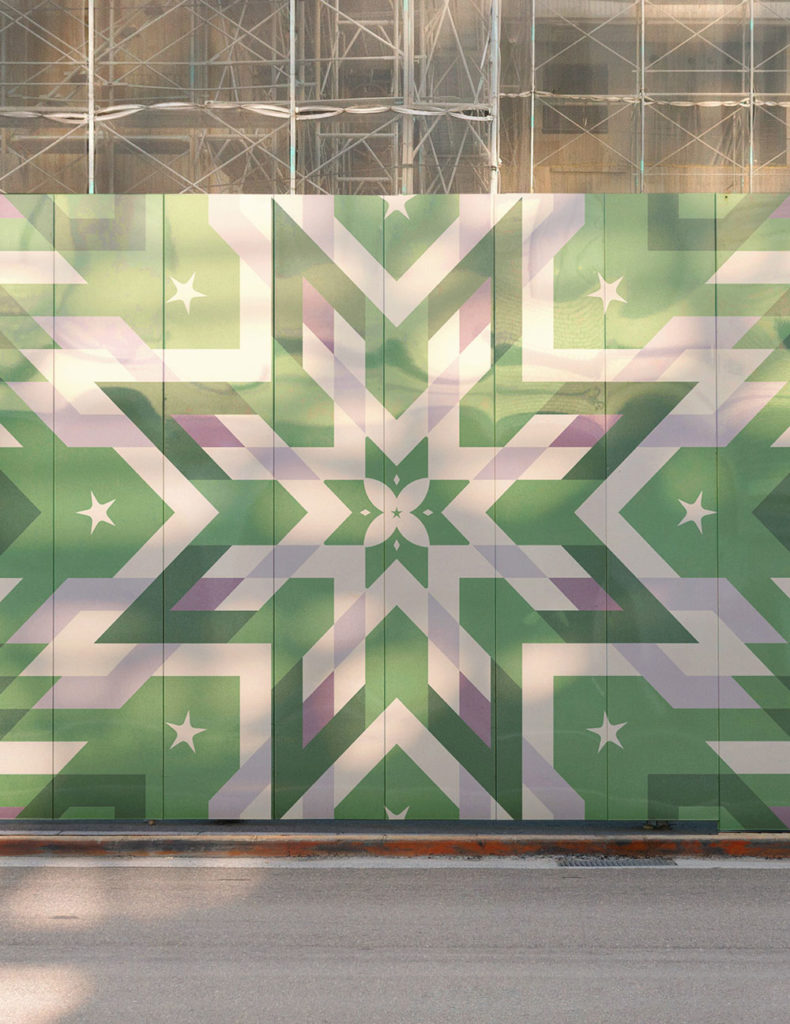 The Results
WOZU's vision of creating a lifeline to the land is already coming to fruition. A recent Family Gardening Day had participation from over one-third of the community! Each family was provided tools and assistance with planting seeds in a designated 10' x 10' garden plot. They also hosted a Youth Fishing Fundamentals course and have started constructing the community interpretive center. After working with The Good Kids, they have a sound brand that is honest and dedicated to their mission. The beloved community can now rally around the organization as they continue to plant seeds of change. We are so excited to see the long-lasting impact WOZU has in Cannon Ball.